Winter holidays in Val Gardena
Welcome to Unterspisser farm in San Pietro Lajon
Spend your winter vacation at our farm in San Pietro Laion, right at the entrance to Val Gardena.
Perfectly situated between the sunny slopes and the marvelous landscape of Val Gardena, our farm is the ideal place to spend your vacation any time of the year. Our kid and family-friendly farm is located right up in the mountains. The nearby village of San Pietro Laion offers a wide range of recreational activities. Val Gardena, Valle Isarco and the city of Bolzano can all be reached within less than an hour by car or public transport. The bus takes you to Val Gardena within just a few minutes. Here, winter sports enthusiasts find perfect conditions for skiing, snow boarding, sledging, ice skating and ice climbing. Downhill skiers can easily access the famous Sella Ronda with its breathtaking views of the Dolomites. Along the circuit, there are many restaurants, huts and pubs for eating and even après ski entertainment. Spring is a tantalizing season in South Tyrole with its many moderate hiking trails on lower elevations. In summer the higher peaks of the Dolomites lure visitors to the region as well as countless cultural and culinaric events. The old tradition of Törggelen, where people get together over chestnuts and new wine, makes South Tyrol a popular destination in fall, with temperatures still being comparatively mild and the air crisp and clear.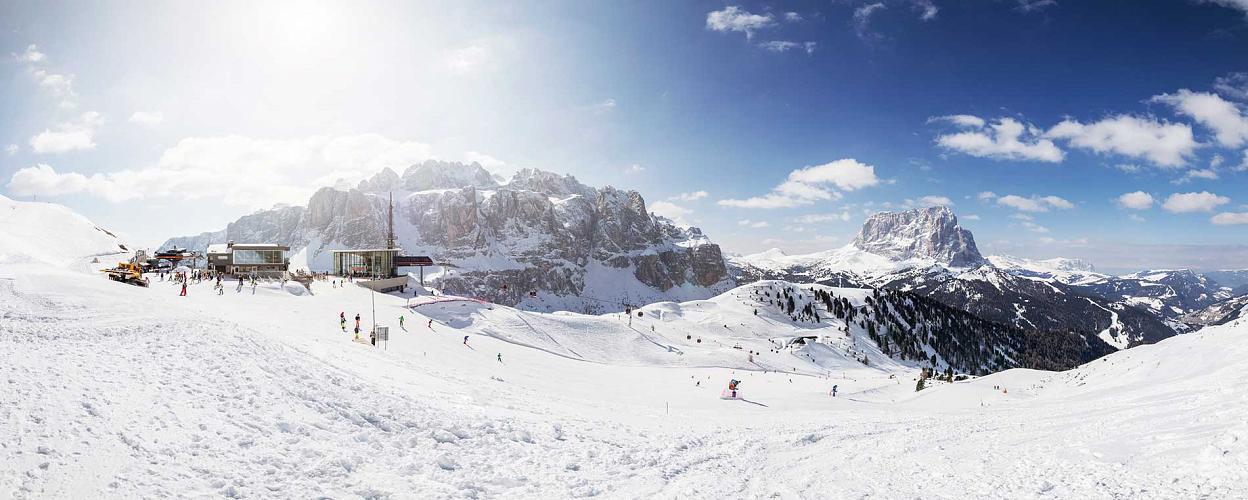 Skiing, sledging and ice climbing in South Tyrol
Our Farm
The history of our farm goes back until medieval times. It is first mentioned in local archives by the year 1420 and referred to as "Spisser Hof". In 1691 Josef Rabanser acquires the estate from former owner Martin Huber, making it the parent house of an important branch in the wide spread Rabanser family tree.
I took over the farm from my parents in 2005 and started restoring the house together with my wife in 2006, implementing major improvements such as a modern heating system using wood chips from the nearby forest.
Our son was born in the spring of 2010 and a gave new spark to the farm's family life.
The apartment units where finished in 2012.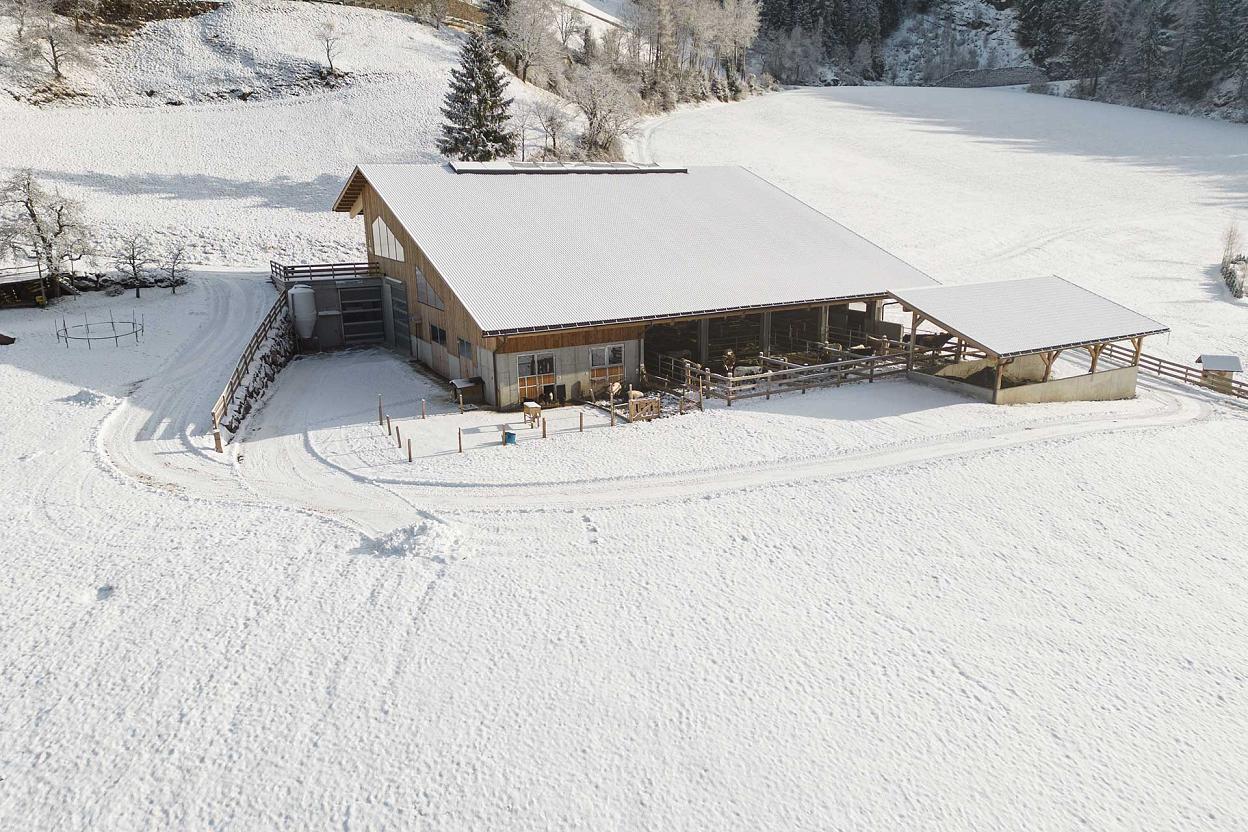 Our stable currently holds only Tyrolean grey breed, the cows are being milked everyday.
In summer, the meadows surrounding the farm are being mown 2-3 times, the hay is traditionally kept in the "Stadel" (barn). We are happy to have you watch us pursuing our daily tasks, and if you feel like it, you might even want to give us a hand. In autumn, once the hay is harvested, cows and cattles can graze in the meadows.
Farm holidays in Val Gardena, holidays at Unterspissers farm in Laion
Farm holidays in Val Gardena on the Unterspisser farm, San Pietro in Laion. Comfortable holiday apartments guarantee miraculous summer and winter holidays
Vacation, farm, Val Gardena, Unterspisserhof, St. Peter, Lajen, holidays, holiday apartments, South Tirol, Dolomites